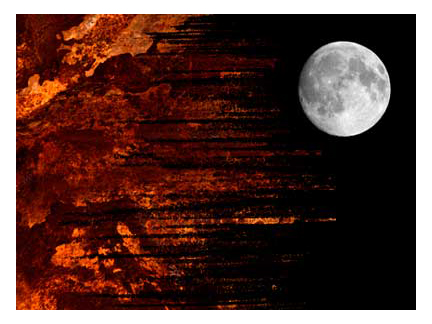 Until my father's death shortly after my ninth birthday, I spent almost all of my free time loitering in the tiny confines of his barbershop.
Two red vinyl barber chairs anchored the main space of the shotgun-style building. In the back there was an additional bedroom for supplies, a half bath and a stairway that led down to a small dirt-floored basement. Relieving some of the claustrophobic feel, a picture window let in light from one of the city's busier four-laned streets outside, and on warm days my father kept the front door open for the added benefit of a cross-breeze.
Behind the building was a small yard where I tried to drag my father at every break between clients to play countless games of wiffle ball. His assistant barber, a kind round man named Bob, stayed in the shop and leafed through magazines in the event of walk-in customers.
Until I was about 7, when we took a house rental around the corner, we lived directly across the street from the barbershop in a second-story apartment. Next door to our building was a small gated nursing home. Its black trim and wrought-iron fence contrasted with the painted white brick of the single-story building like parenthetical marks cocooning the cursive word on its small sign, "Battersby," apart from the rest of the block's residential phrasings. I never noticed anyone in the small front yard besides landscapers. I remember watching ambulances wait for bodies in the small blacktop parking lot in back whenever a resident had made his or her final "out."
But far more exciting to me than convalescence was The Wolfman next door to the barbershop. When wiffle ball wasn't an option, I sought out friends in the neighborhood for sparring and/or fencing bouts in the basement. My father owned two pairs of boxing gloves and on the wood-panelled wall across from the barber chairs hung two rubber-tipped, decorative swords. No matter how cool boxers and pirates were, however, the basement never contained us long and we would charge back up to the two areas we were permitted outside — the backyard and the sidewalk in front of the shop. The sidewalk was always the first place we checked.
From there we had a perfect view of the barred window above the entrance to the house next door. "Wolfman! Hey Wolfman!" we would yell up to it repeatedly. Beyond the peripheral vision of my father, we tossed sticks and pebbles at the window. The wait was usually not long. In a flash the window filled with his fury, grabbing the bars with his clawed hands and shaking them violently, glaring out from the wild eyes in his wooly head that he had forced between the bars, bellowing out squeals that concussed beyond the window, scurrying back to who knows where he came from and charging the window again and again. Covering his head and face was black hair that was not cut or shaved. His yellow fingernails were well past an inch in length. He was not a large man or boy, however the case might have been, and when he was shirtless you could see the bones of his arms and ribs. But his eyes, his eyes always gleamed like black pearls. Below him, we clapped and roared our approval wildly to his further confusion.
Not all of the time did he come when we called. On those occasions we would run to the backyard to play and sometimes discover him slumped in a wheelchair on the covered, second-story back porch. A shawl often sloppily covered his legs, perhaps from him pushing it away from his chest before passing out. He's sleeping, we reasoned, unaware of the avalanche of sedatives probably coursing through the poor young man's system, and we would let him rest. How else would he be able to thrill us with such uncommon fury if he didn't rest, we would tell ourselves. Occasionally we would pause from playing to glance up at him, but he rarely stirred. What kind of magical on/off switch possessed The Wolfman?
There was never a time we passed his window that we didn't call for him. He was famous in the neighborhood, the feared Wolfman that other kids only got to read about in comic books or see in movies. In our unconscious cruelty, he was still more than human, rather than less, a personage to be both afraid of and respected for the bars he required. Maybe that's why we never bothered him as he sat so lifeless in the backyard, since that state could not be his true self, was just a refueling station, an incubator for spectacles of rage.
We moved away after my father's death, first to live with my grandmother and then to a neighborhood in a different part of the city. Looking back as an adult now it's hard to grasp what horrors the man endured, some certainly attributed to us, or to imagine what eventually happened to him.
But back then, not knowing any better, he was what all the grown-ups could never bring themselves to talk about, what they averted their eyes from and encouraged you to ignore. It was they who were going to end up at nursing homes like Battersby, not him. He was both an animal and a man and that's what we wanted to be, too. He was everything that could never be tamed. Back when all that still seemed so believable. Before we soon learned it was only pain in this world that could never be tamed.